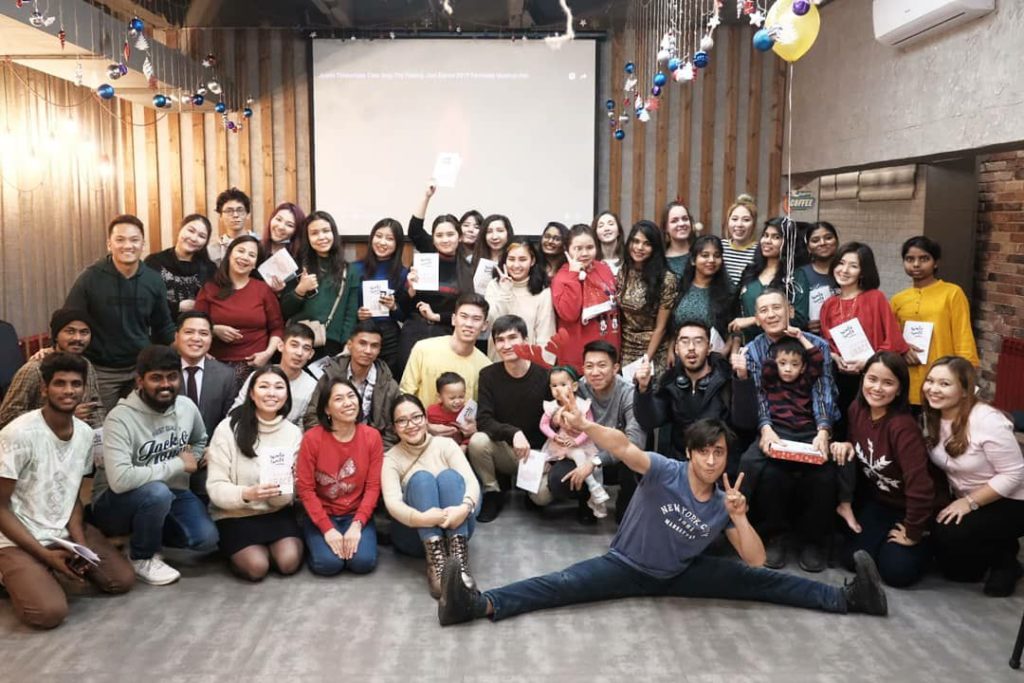 "So shall My word be that goes forth from My mouth; It shall not return to Me void, but it shall accomplish what I please; and it shall prosper in the thing for which I sent it."
Isaiah 54:11
The Lord's kindness is reaching many colors and languages in this city and He is still adding more to His Kingdom. Both young and old, students and professionals were gathered together to celebrate God's goodness with us. Reached and the unreached in one accord to hear the message of His unfailing love showed through the birth of our Savior.
Christmas is not being practice here in Kazakhstan but since last year we use to have our party to gather every one not just to have fun but above all else for our contacts to have a chance to hear the love of God for them.
December 13, 2019 when we had our Nativity party with our Indian friends who are Hindus and Kazakh friends who are Muslims and atheists. At the end of the party we did not just enjoyed the night but felt that the Lord's loving kindness were with us. It was felt in the room and was showed by believers inside. Therefore, Kazakh ladies whom we invited said that it was there first time to attend in such a party and they enjoyed it so much.
The only language that can be understood by the atheists, skeptics and agnostics is ACCEPTANCE rooted in Christ's Love and that's what they feel every time we meet them inside a building or outside a roof. We are happy in their consistency of meeting us and even joined us to this special day of our Lord.
This day is to be remembered with so much fun and harmony because of presence in us. Throughout the hours we spent the smile on everyone's faces were cannot be hidden.
The party was ended with a blast of fun and dancing. We thank you those who prayed and continually support us to reach more locals and even international unbelievers in this city.
We continually covet your prayer for us your missionaries here in this Muslim country where gospel is forbidden.
We request your earnest prayer for our deepest need of finding our own place of worship to be registered.
Add to your prayer that Lord will touch the locals that we are reaching out to open their hearts for the gospel and/or not to report us to the authorities which happened thrice already but His hand is not short to save His people for His name sake.
In addition also, please consider in your prayer according to the will of the Lord to be our prayer partner and/or our sponsor monetarily in reaching out more Kazakhs in this big city of Almaty, Kazakhstan.
We are one in this vision of world harvest! Thank you so much!
Blessings to you and your family!
A blessed Christmas and a unmerited coming New Year!